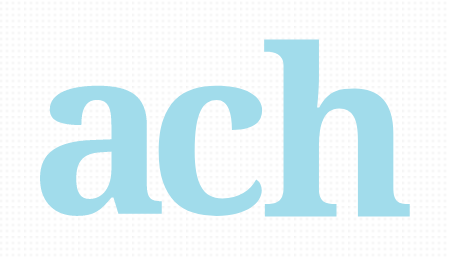 ACH 2021 Virtual Conference
Dates: 19 – 23 July 2021
CFP Deadline: February 21, 2021
CFP: English | Español | Français
Format: Remote
Registration is now open. Please visit the Registration page for fees.
The ACH Conference is the biennial conference of the Association for Computers and the Humanities, the US-based member organization of the Alliance of Digital Humanities Organizations (ADHO). The ACH Conference aims to provide a forum for conversations that accommodate an expansive definition of digital humanities in a broad array of subject areas, methods, and communities of practice. The event ran every other year from 1973-2005 as the ICCH/ACH Conference, and was reborn in 2019.
In 2021, the ACH Conference will take place entirely online due to the pandemic. While the exact length, time, and dates of the conference events are yet to be determined, they will happen during the work-week of July 19-23, 2021. The conference's events and any submission processes will both be made as friendly as possible to our community's limited bandwidth due to the pandemic. We hope to release details and a call for involvement during December 2020.
Details about format, date, and opportunities for involvement will be shared soon—watch this page or follow @ACH2021 on Twitter for news! Beyond this conference, you can follow everything ACH does by visiting ACH.org or following @ACHdotorg on Twitter.