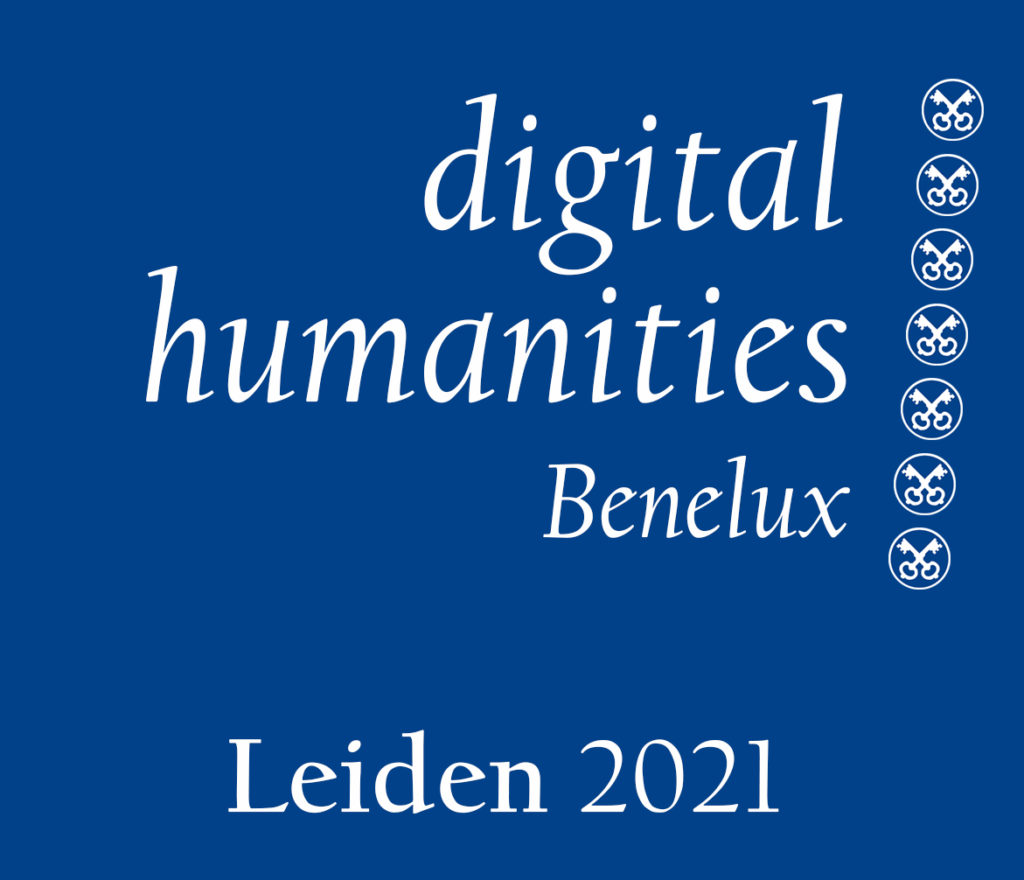 7th Digital Humanities Benelux Conference
Dates: 2-4 June 2021
CFP Deadline: 22 February 2021
Format: Hybrid (Online and Offline from Leiden, Netherlands)
The 7th DH Benelux Conference will again take place at the Faculty of Humanities at Leiden University, The Netherlands and will be organised by the Leiden University Centre for Digital Humanities and the Centre for Digital Scholarship.
DH Benelux is an initiative that aims to further the collaboration between Digital Humanities activities in Belgium, The Netherlands, and Luxembourg. The conference serves as a platform for the community of interdisciplinary DH researchers to meet, present, and discuss their latest research findings and to demonstrate tools and projects.
Theme: The Humanities in a Digital World
In a year in which our societies have become ever more (post-)digital, the relevance and value of tools and perspective produced by those working in, on, and at the interface of the study of human culture and computing is more relevant than ever. Furthermore, in this time of crisis many core aspects of our work have also shifted into the digital realm, which presents unique new affordances and constraints.